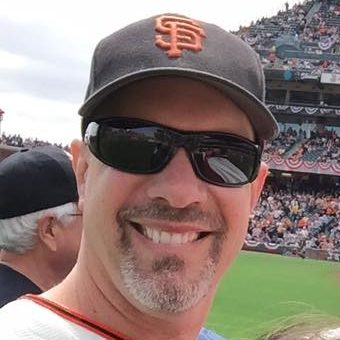 Bryan Nelson
Bryan has been broadcasting games in the Central Valley since 2005. He started as the color analyst for Friday Night Football Game of the Week alongside his broadcast partner, Eric Davis. After 7 years of covering the local high schools in the Turlock area, he and Eric were asked to begin broadcasting men's basketball at Stanislaus State. The duo added women's basketball and baseball to their schedule the following year. Bryan continued his analyst work on the basketball broadcasts and shared play-by-play duties during the baseball season. When his longtime broadcast partner moved out of the area in 2021, Bryan moved into the play by play chair and has been the "Voice of the Warriors" for the past 3 seasons. He also has done play by play for the CCAA Men's and Women's Basketball Tournament, and the CCAA Baseball Championship games. Bryan is a local business owner who is a lifelong sports fan and enjoys going to games (College and Professional) with his wife, kids and grandkids.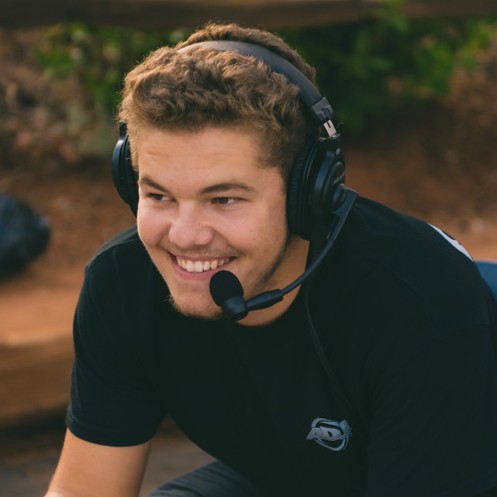 Levi Flores
Sue Phillips, Archbishop Mitty Girls basketball head coach, told me that she always gets nervous before games. Over 30 years in coaching and being named the national coach of the year, at her caliber, you would think it would come as second nature. She proceeded to say, "If you don't get nervous before games, then you aren't truly in love with the game."
When it comes to broadcasting, I do not get nervous about being on the air. Although, I do get nervous when it comes to the desire of broadcasting well.
Growing up, my dad was a radio personality and football play-by-play broadcaster. I would constantly travel to football stadiums with him and find my way into his studio. Whenever I saw a microphone I felt like it was part of my home. Due to this, my senior year high school mission was to find whatever microphone needed my voice. Out of high school, I earned a position as a football color commentator on a local radio station. Through this opportunity, the snow ball continued to grow as it rolled down the hill, earning my spot as a talent for multiple broadcasting companies.
The first time I cracked the Mic, professionally, as my own personality was the fall of 2019. In 2021, I was asked to join Blue Chip Broadcasting for Stanislaus State Warrior Basketball filling in when needed. The following season, Blue Chip Broadcasting graciously offered the role of full time women's basketball commentator. Of course I accepted and I am very happy to have the opportunity to bring you the highly talented skills of the Warrior team through my voice box.